Una herencia oculta
Sometimes a book grips you from the first sentence, it lasts in your hands a sight and, when you finish it, you know that you will recommend it, that it will make an infallible gift and you even feel that one day you will come back to it. "The Hare with Amber Eyes: A Hidden Inheritance" is one of those books. Not a history book, an art book, a biography or an essay but all of them at the same time.
It is the fascinating story of a distinguished Jewish family, the Ephrusi, from the second half of the nineteenth century and throughout the twentieth century. A narrative that takes as a pretext a collection of 264 Japanese figurines (netsuke) that pass from hand to hand through several generations. Structured in four parts, we witness, in the Paris during the Belle Époque, the adventures of the first owner of the collection, Charles Ephrusi, an influential art critic and patron of Manet, Degas, Renoir, Proust and Laforgue. The collection, travels to modernist Vienna a wedding gift, where it becomes the property of Viktor Ephrusi, great-grandfather of the author and prosperous banker, who will see how his possessions are reduced to nothing after the outbreak of Nazism. Saved from anti-Semitic plunder by the family maid, the figurines arrive in the city of Tokyo during the postwar period through Iggie, the eldest son of Viktor, who keeps them until his death, and it is then that his nephew, the author of the book, Edmund de Waal, takes them to London and decides to recompose the puzzle of family history.
De Waal, one of the most important ceramists of the international scene, draws a documented and exciting narrative, with refined descriptions that reveal his extraordinary sensibility and good taste, but without resorting to affectation or grandiloquence. Like the netsuke, the important things of the book are in the small details, and the great works, even if they are small, seem destined to last.
Alberto Gil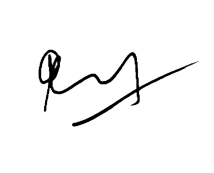 Editor MCTM